Steel Frame Design Code Note:
F = to suit 35-37 mm fire rated door
FM = to suit 45-47 mm fire rated door
Throat size is denoted by the number in the product code. For example FM114 = 114 mm throat size
All fire rated frames supplied in Victoria are assembled only (P.O.A.)
SPECIAL NOTE: Fire rated steel frames supplied with brick ties only as standard
Hume Doors & Timber now manufacture a complete range of steel door frames to suit every application for the commercial and residential market. We will gladly accept your enquiry no matter how unusual or straight forward.
Includes 3 hinges (Requiraed to meet door guarantee for solid doors)
Hinges screw fixed to frame to allow removal if required for easy door hanging
Zinc finish, ready for priming or painting
Steel Frame Standard Hinge & Lock Positions (Non Rated Frames)
Door Handlings
Left hand
Right hand
Double doors
Profile Details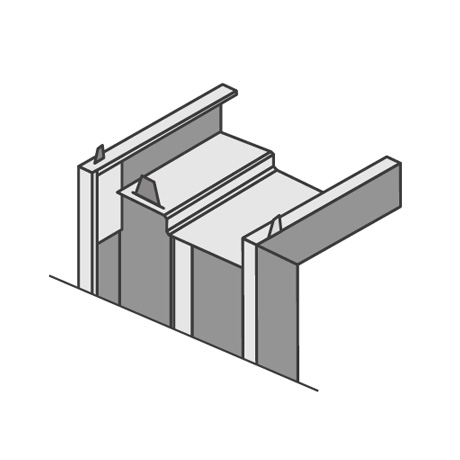 Corner detail
Jamb brick
Jamb gyprock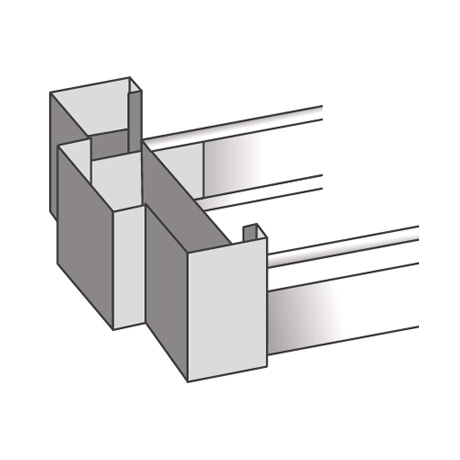 Jamb steel
Steel Frame Profile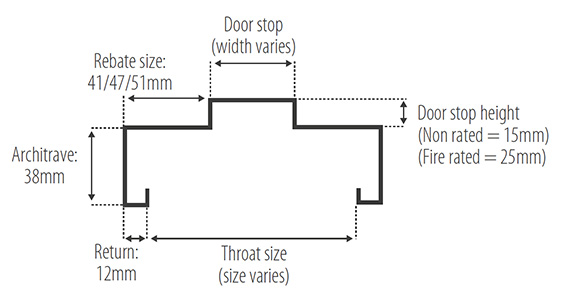 Additional Extras
Strap fix
Tube fix
Stud clips